26-Nov-2021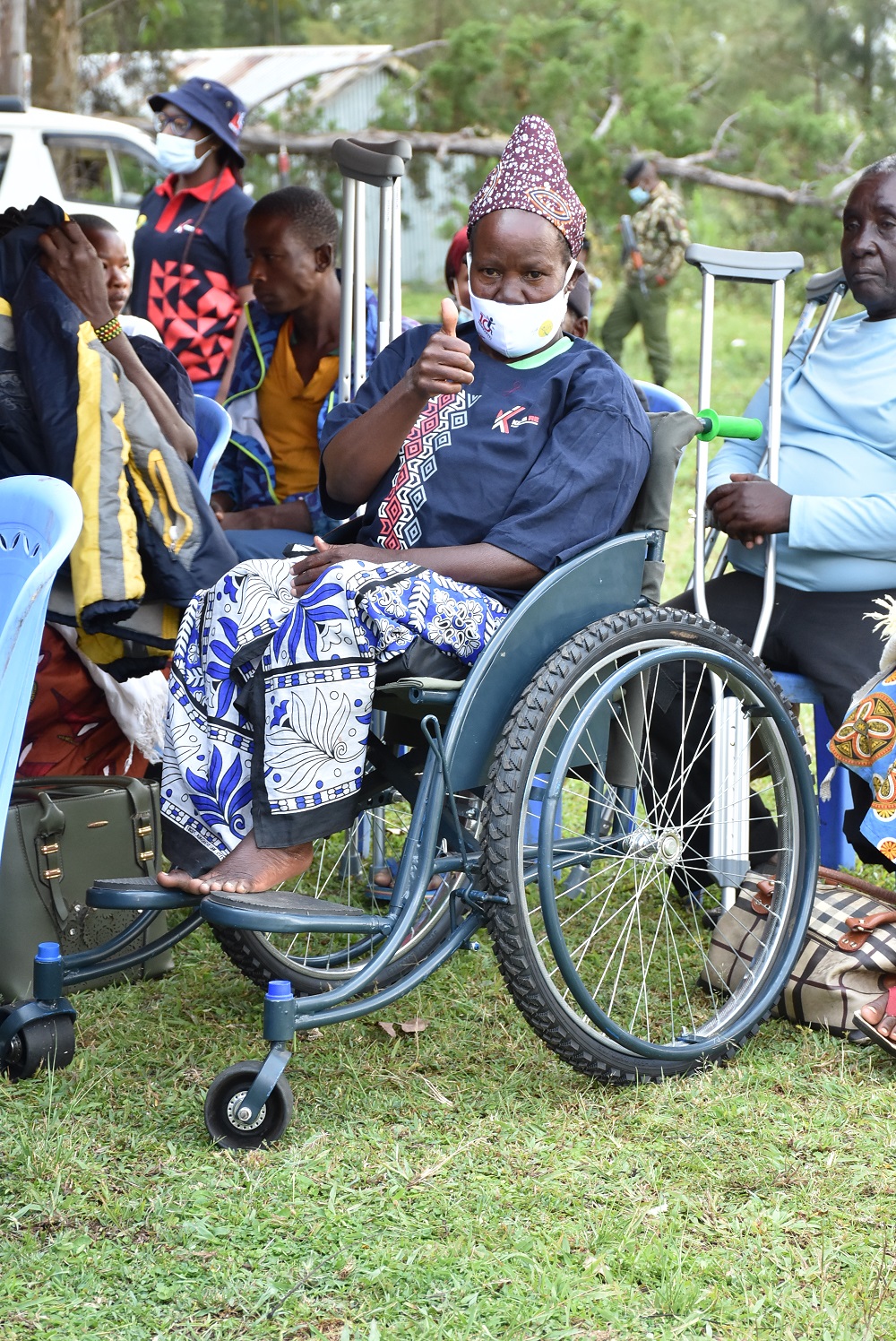 Giving back to the community has always been at the heart of our Corporate Social Responsibility with a view of creating a positive impact in the lives of all those who benefit as well as maintain goodwill with our stakeholders. With this in mind, the NikoFiti@10 team traversed Migori County to Kuria East and West regions where the mission was to transform the lives of beneficiaries through donation of mobility and assistive devices.  
The CSR campaign pitched camp at Kehancha Sub-County hospital on 23rd November, Kegonga Sub- County Headquarters in Kuria East Constituency on 24th November, and finally at Mabera Sub-County offices on 25th November 2021. The third leg of distribution saw over 170 persons with disability (PWDs) from Migori County benefit from the issuance of the mobility and assistive devices. The beneficiaries expressed their gratitude to the Corporation for the generosity extended to their very remote area.
The entire successful distribution saw beneficiaries expressing their deepest gratitude to the Kenya Re family for going out of their way to improve the PWD's lives. Okoree buya – Ogambere Buya which means Thank you very much in native Kuria language hallmarked the third leg of distribution.
In a symbolic show of great support to the Niko Fiti cause, Migori County Nominated Member of Parliament Hon. Dennitah Ghati, who is also a Person with Disability (PWD) appreciated the efforts of the Corporation in transforming the lives of PWDs during the period the campaign was in Migori. Other guests included Assistant County Commissioner, Peter Namutare and Sub – County Commander, Patrick Njoroge among others.