16-Jun-2023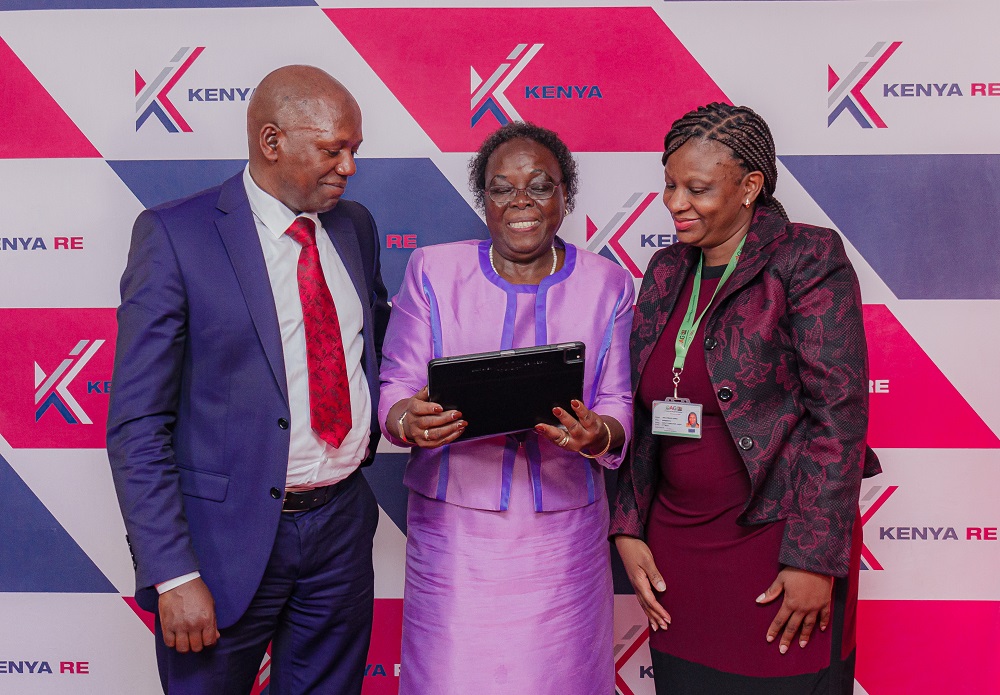 The Corporation successfully held the 25th Annual General Meeting (AGM) through electronic means on Friday, 16th June 2023. The Corporation declared a Sh560 million dividend pay-out up 100% from KES 280 million paid out last year. Each shareholder will earn 0.20 dividend per share held up from 0.10 dividend per share paid out last year. This comes after the Corporation reported a Profit after Tax of KES 3.62 billion for the year ended 31 December 2022, representing a 15% growth compared to 2021 full year results of KES 3.16 billion. The Corporation attributes its commendable performance to continued improvement in its reinsurance portfolio, enhancing customer-centricity, speedy processing of fully supported claims, inculcating positive culture to support service delivery, enhanced partnership with cedants and intermediaries and market development and segmentation.
In her remarks, Board Chairman, Hon. Catherine Kimura, noted that Kenya Re remains optimistic about the opportunities that lie ahead. She expressed her confidence in the Corporation being well-positioned to take advantage of emerging trends in the reinsurance sector, and its commitment to pursuing growth opportunities that will benefit our shareholders.
Managing Director, Dr. Hillary Maina Wachinga on his part noted that the Corporation was aware of the new developments in the insurance industry across its key markets. As such, it will continue to leverage on technology to improve customer service, business processes and outcomes. He further remarked that the Corporation was keen in proactively complying with emerging and regulatory requirement in all key markets.